MAGIBLE, THE ONE-SIZE-FITS-ALL CABLE
$48.00
Compatible with iPhone 8/X, Samsung S8, charge your phone anywhere and anytime you want.
Still having the long and complex cables that are difficult to carry and easy to break? Not anymore. NOCABLE allows you to charge your phone wirelessly. It is compatible with any Qi enabled smartphones and mobile devices and is able to charge up to three devices simultaneously. With 8000mAh large capacity, NOCABLE allows you to charge repeatedly your phone and other digital devices. Get NOCABLE today and enjoy a safe, efficient and convenient charging experience.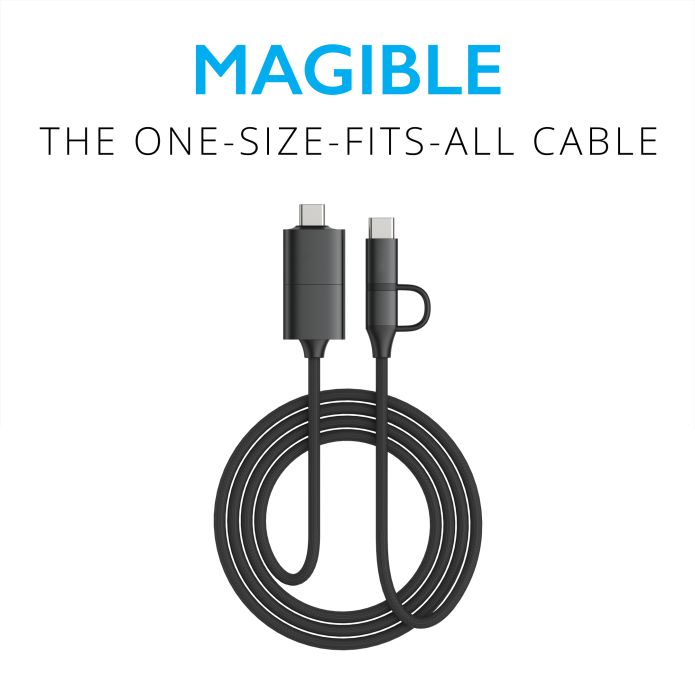 MAGIBLE is an innovative cross-device charging cable that combines 7 functions in one cable. With 5
interchangeable connectors, it's super easy and convenient to charge and transfer data to your iOS, Android,
USB and USB-C devices. The premium material used on MAGIBLE makes it inherently tangle free and
extra durable. MAGIBLE is all you need to ensure your gadgets are at full power wherever you go.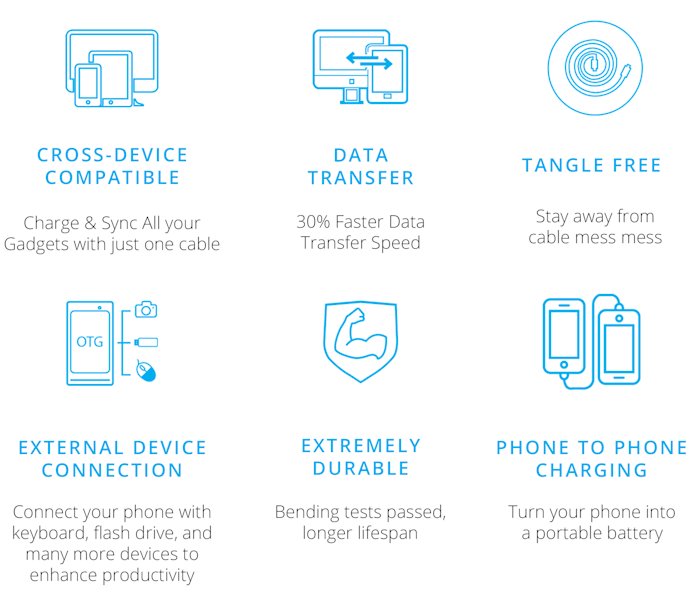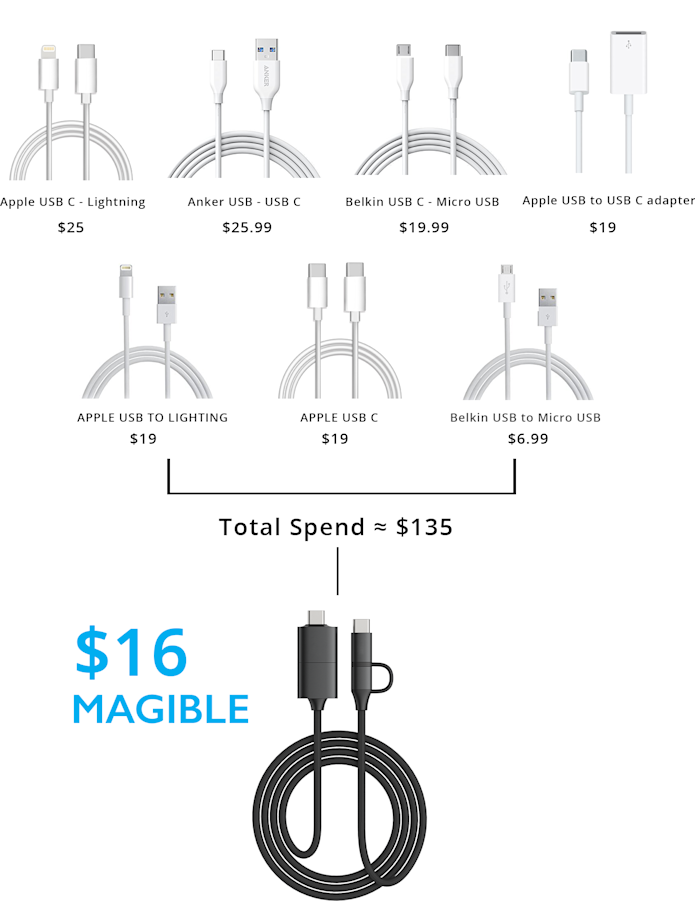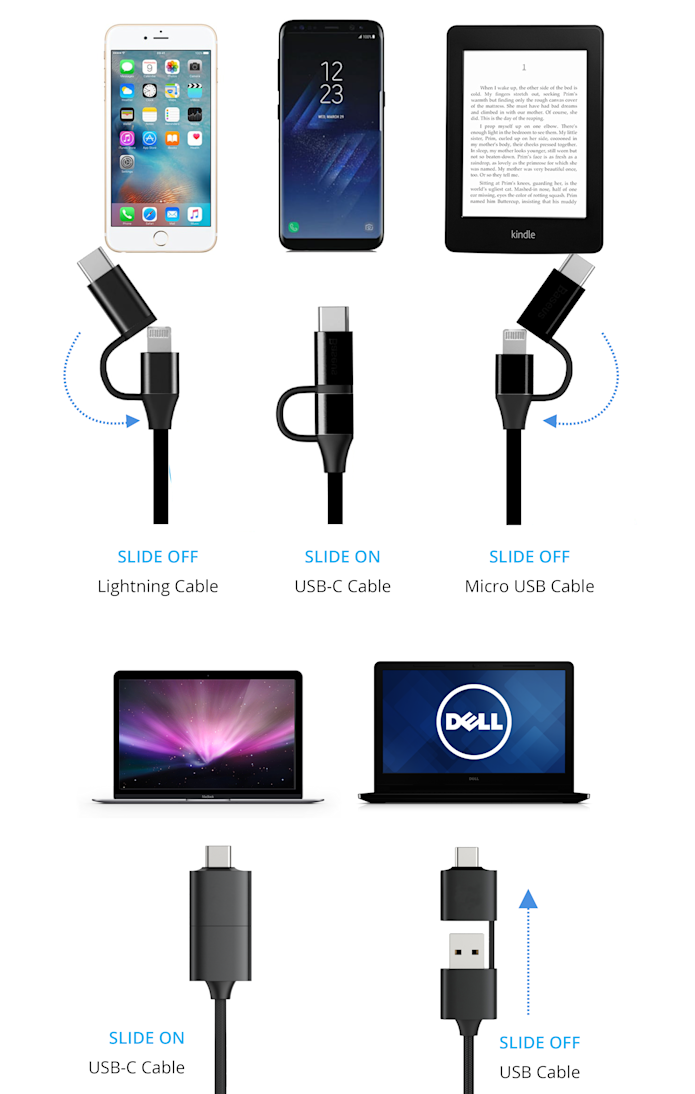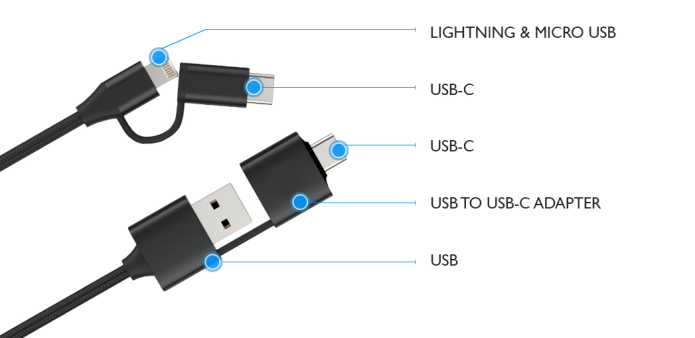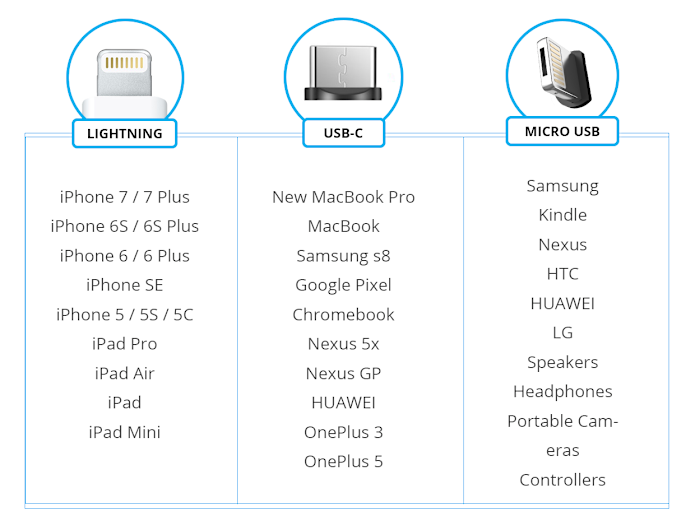 24 AWG copper wires carry larger current up to 2.4A, making MAGIBLE charges 1.5 times faster than regular cables.
Plus, MAGIBLE is not just for charging.Data transfer with MAGIBLE is 30% faster thanks to the premium material
it made with.

With OTG functionality enabled, MAGIBLE will turn your USB-C smartphone into a computer! Yes, you heard
it right. You can use the USB-C to USB Female adapter on MAGIBLE to connect basically any USB device to your
USB-C smartphones, such as a keyboard, mouse, controller, flash drive, external hard drive, printer and etc.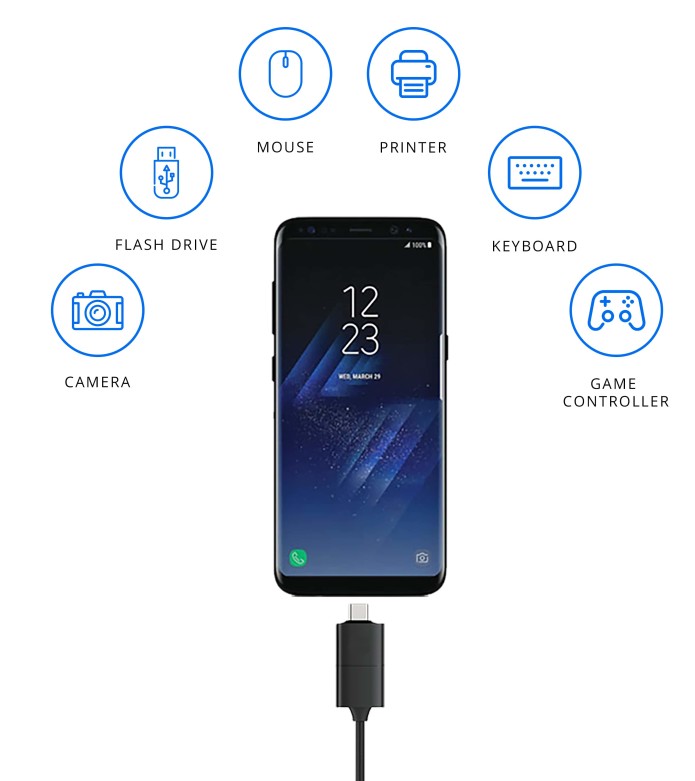 What is USB OTG cable?
USB OTG is short for USB On The Go. It is a specification that allows USB devices such as smartphones and
tablets to act as a host device, enabling other devices to be connected to them for charging and data transfer.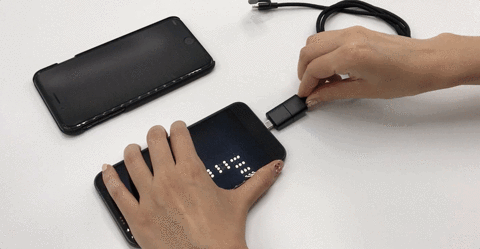 Having a dead phone when you are out for work or fun is the worst thing ever! Many people prefer to bring a
charging cable with them but not every coffee shop/restaurant/conference room has a USB outlet 🙁
How about making other devices the power sources for your phone? With MAGIBLE, you can charge your
iOS and Android devices from any USB-C phone/tablets. Isn't it a great way to save your phones on the
verge of dying!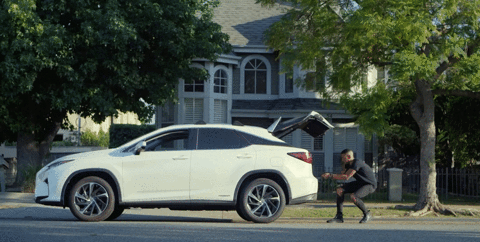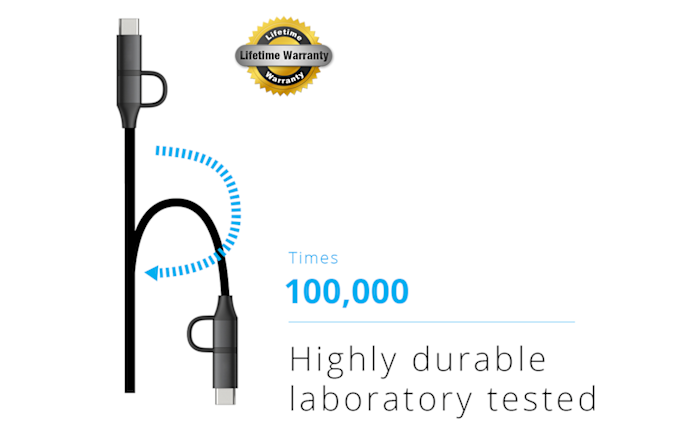 We provide a lifetime warranty covering manufacturer defects for the cable part. Connectors are not covered
under the lifetime warranty. See details in the FAQ section below.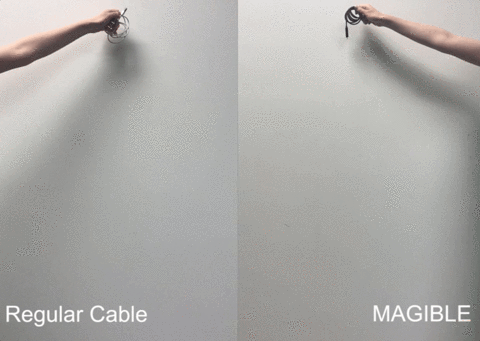 The tough nylon braiding material keeps the MAGIBLE inherently tangle-free and much more durable than
regular cables.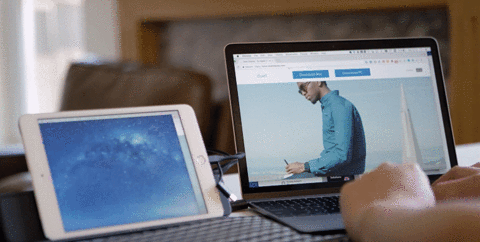 Please note that this function requires duet display app.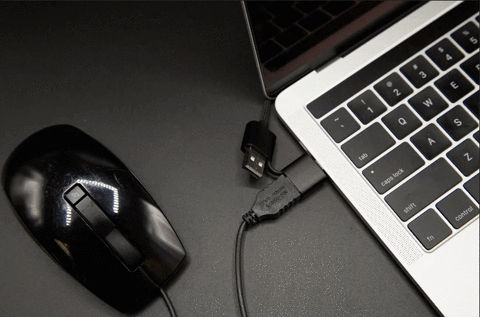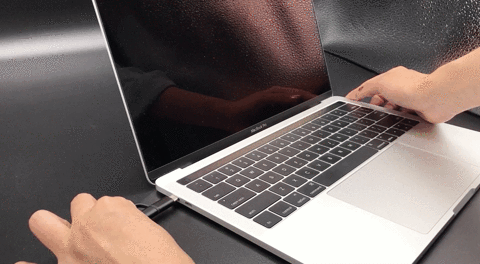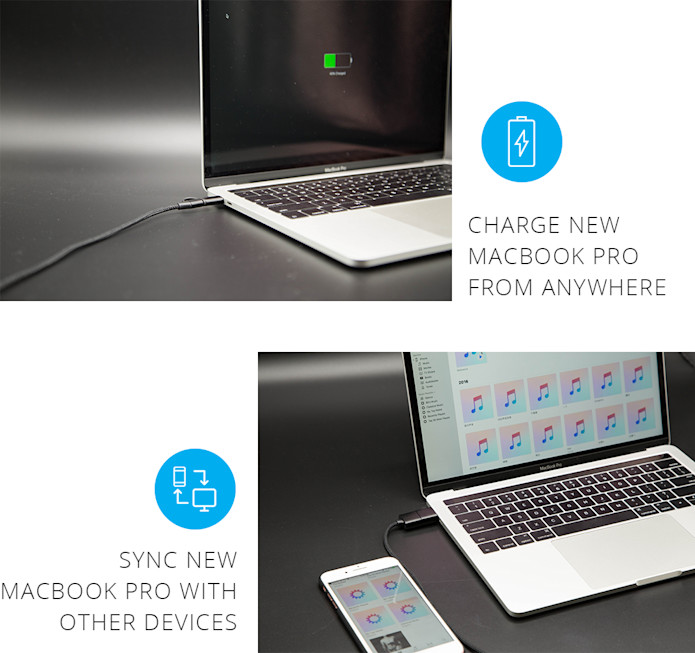 The era of Lightning & Micro USB is coming to an end. USB Type-C is taking over.
Switching to a latest USB-C phone is cool, but it also means you need to pack multiple cables with you when
you leave the house, simply because your gadgets might use different cables. It's a pain to mentally sort out,
and a real hassle if you need to then buy a bunch of adapter cables to make sure your new phone still plugs
into your old laptop.
MAGIBLE is the perfect solution for your USB-C phones! Charge your phone from any power sources and
easy data transfer (and charging as well) between your USB-C phone and your New Macbook Pro.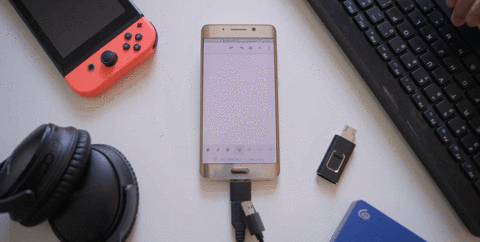 Connect Phone To Keyboard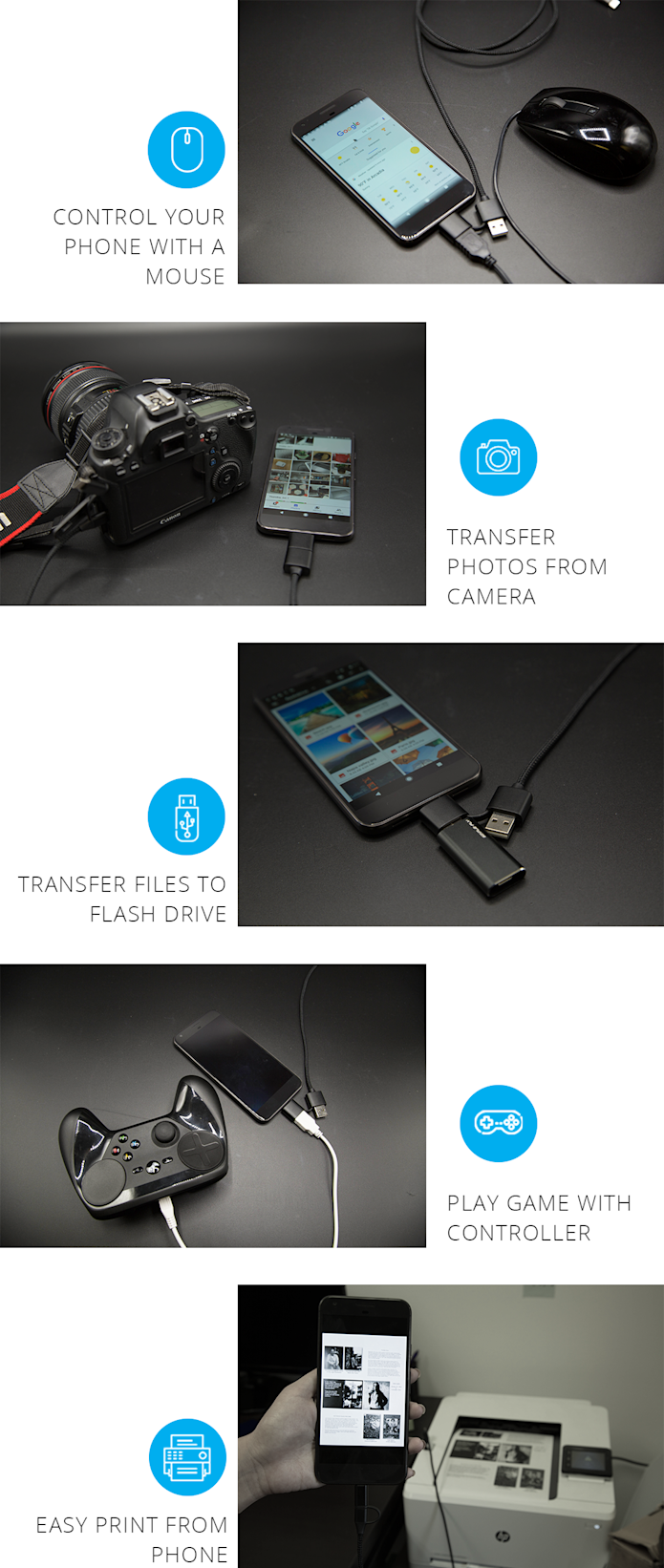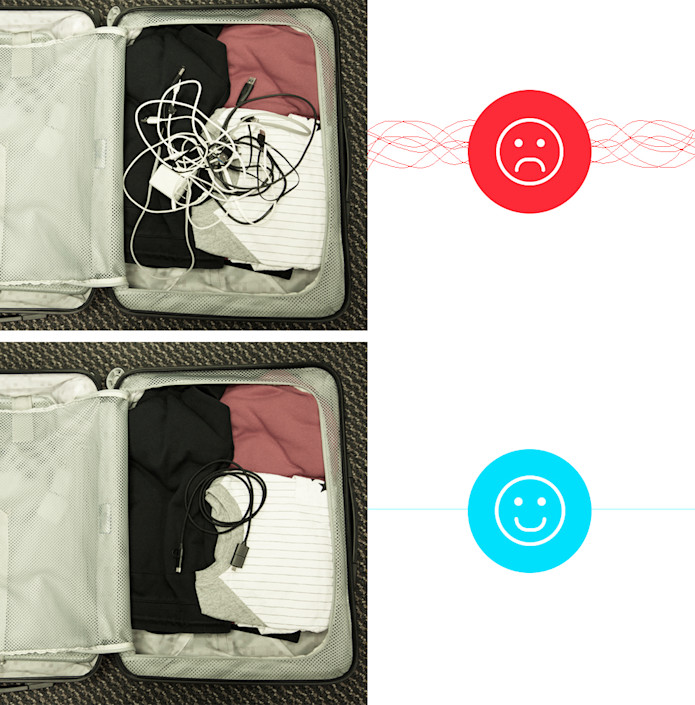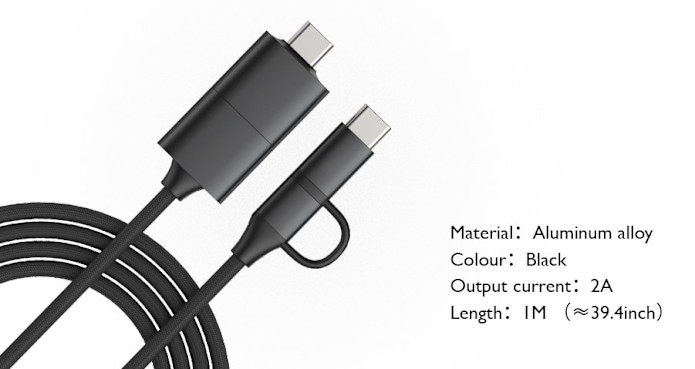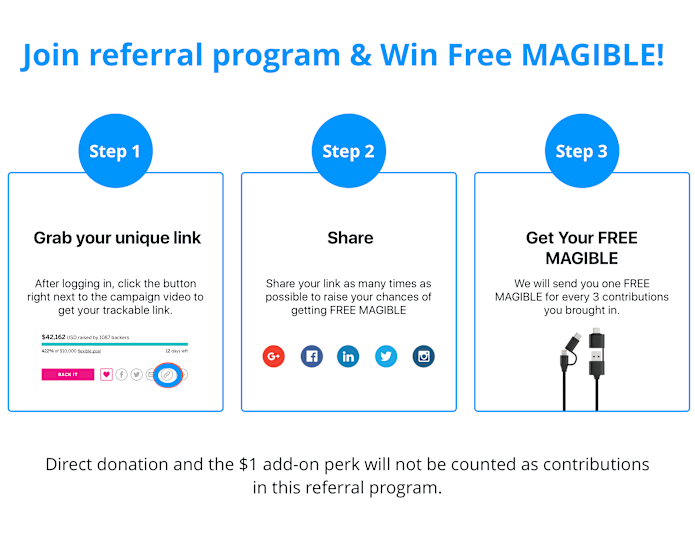 Additional information
Customers' review
5 stars 2
4 stars 0
3 stars 0
2 stars 0
1 star 0